New space problem #813.
Short-sightedness. Tunnel vision. Head firmly in the sand. Sheep herd. Also characterised by a mentality of "what's the point of bespoke brand visuals?"
Do founders not realise that the New Space market is tipped to grow to $1 trillion by 2030?
Think about it. How many trillion-dollar markets are dominated by companies with bland brand creative running on the same tasteless stock imagery?
Navigating the sea of similarity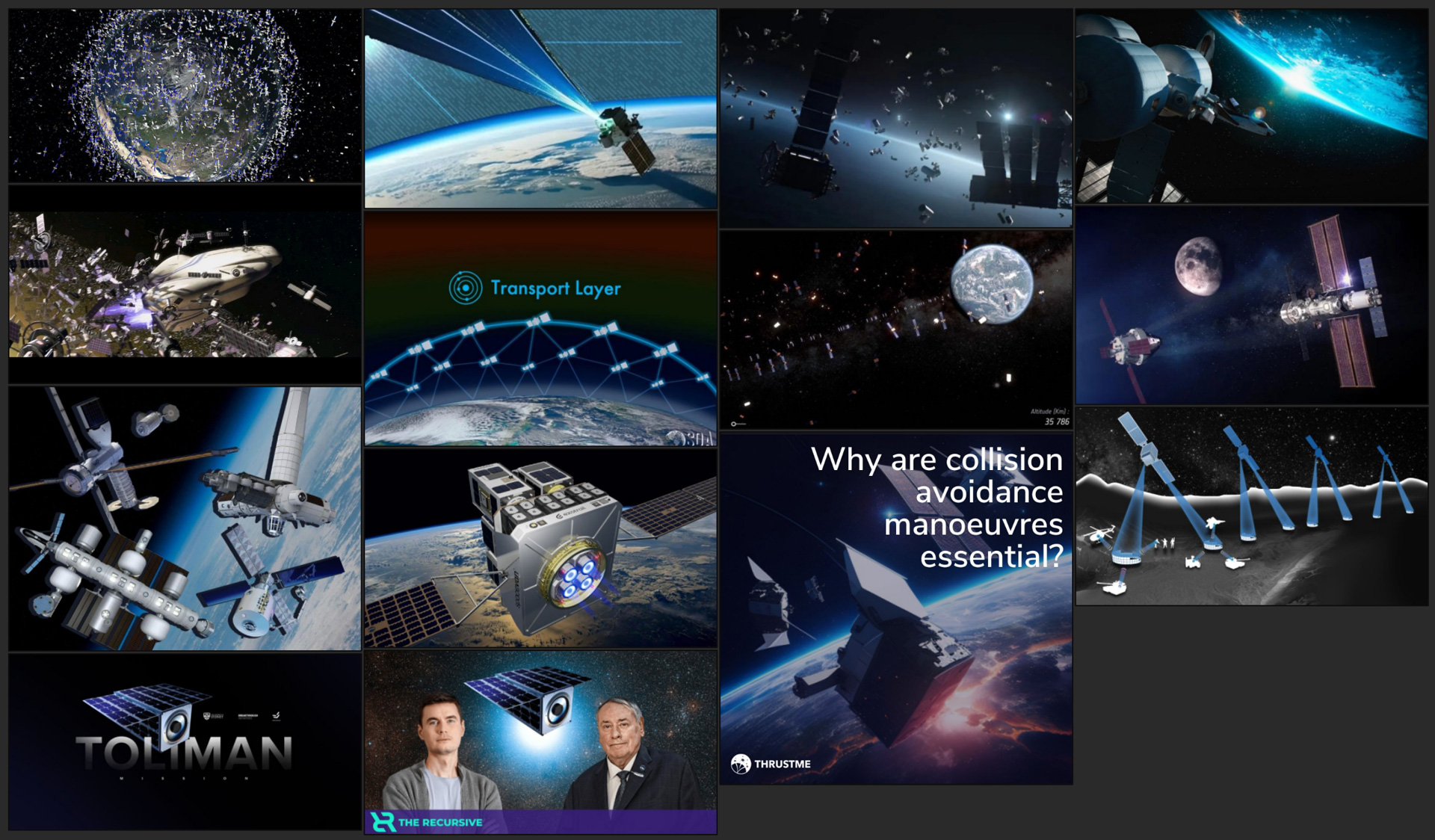 While tech innovation thrives in the new space industry, somehow the brands are consistently anchored to the commonplace. Everywhere you look you're surrounded by recycled stock imagery, low-cost copy-paste aesthetics and messaging.
These repetitive motifs form an indistinguishable maze where not only customers, partners and investors get inevitably lost, but so does any form of interest and excitement. Not to mention leadership's confidence.
How did we arrive here? Let's take a look at the sin list.
"It's just an image for a social media post. I'll grab a $1 microstock." Wonder why your competitors are using the same image as you?
"I know a bit of Photoshop. Let me grab a few sat images from the internet and bash it together". Is that the same attention you pay to choosing a top-notch suit for that key funding meeting?
"Oh, our engineers are actually good in 3D. Why don't they do it for us?" Well, if you wouldn't take engineering advice from marketing people, how come you let engineers co-tarnish your brand reputation?
"Midjourney is only $30 a month. Let's generate something". Brand alignment? Cohesion? Not to mention all creations are community-owned.
"Oh, we produced our images". Sure, but you've only got five and we're seeing them over and over.
"Just google something"
The list goes on and on…
The hefty price of creative stagnation
Bland visuals don't just impact a brand's perception - it carries a hefty cost. Subpar brand visuals can fast-track a brand into obscurity.
Typical costs and problems?
Your team faces a never-ending nightmare of "how will we source the image for the deck/website/post?"
You end up using the same images as your competition does. Shooting yourself in the foot.
You miss the opportunity of standing out. Big time.
You fail to generate excitement, interest and pique curiosity.
You miss the opportunity to boost your brand equity.
You miss the chance of walking into that key meeting with unshakeable confidence.
So - what can help elevate a brand above the sea of similarity?
A unique visual language.
Bespoke, unique brand visuals that strategically weave together a signature blend of design elements.
A robust visual identity is not a luxury. It's a cornerstone of long-term success in the new space economy. Evidence?
The Design Management Institute found that over 10 years, design-driven companies outperformed the S&P Index by 228%.
The good news?
The bar couldn't be any lower in the new space sector.
Your brand's armour and signature
Strategically crafted brand visuals are more than mere aesthetic choices. They are a brand's armour in fiercely competitive markets. (Hint: Think 5000+ new space companies all gunning for the same investor attention).
Arm your company with them, and expect to:
Be truly unique & distinguishable
Pique interest and curiosity
Become memorable & recognisable
Resonate emotionally, rather than spawning indifference
Forget the nightmares of imagery sourcing
A brand's imagery is usually the first experience a person has with a company. So make an impactful first impression, otherwise, it'll be the last impression you make.
The early pioneers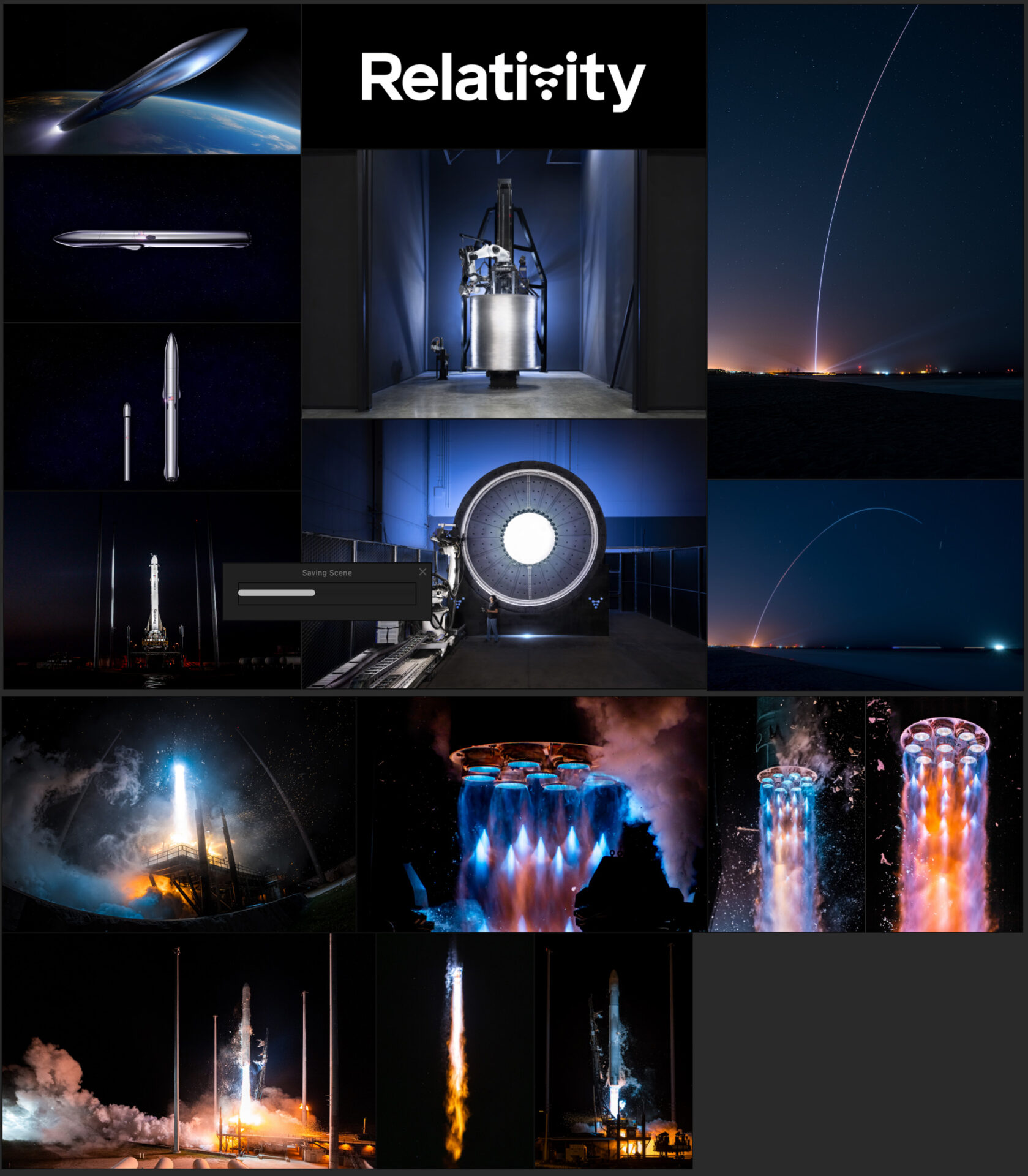 Good brand visuals are unique. They work to support the brand strategy, as well as the company's goals. Take a look at these three new space companies that make brand visuals work for them - each of them in unique ways.
Setting the gold standard is Relativity Space. Their photography (aside from being hands-down the best out there) is so uniquely theirs, that even without a logo, you know exactly where it comes from.
"But we aren't a billion-dollar rocket company with beautiful launches!"
No sweat. Check out Space Perspective. A solid example of how new space startups can visually articulate their bold visions. This is how you build anticipation - especially amongst investors.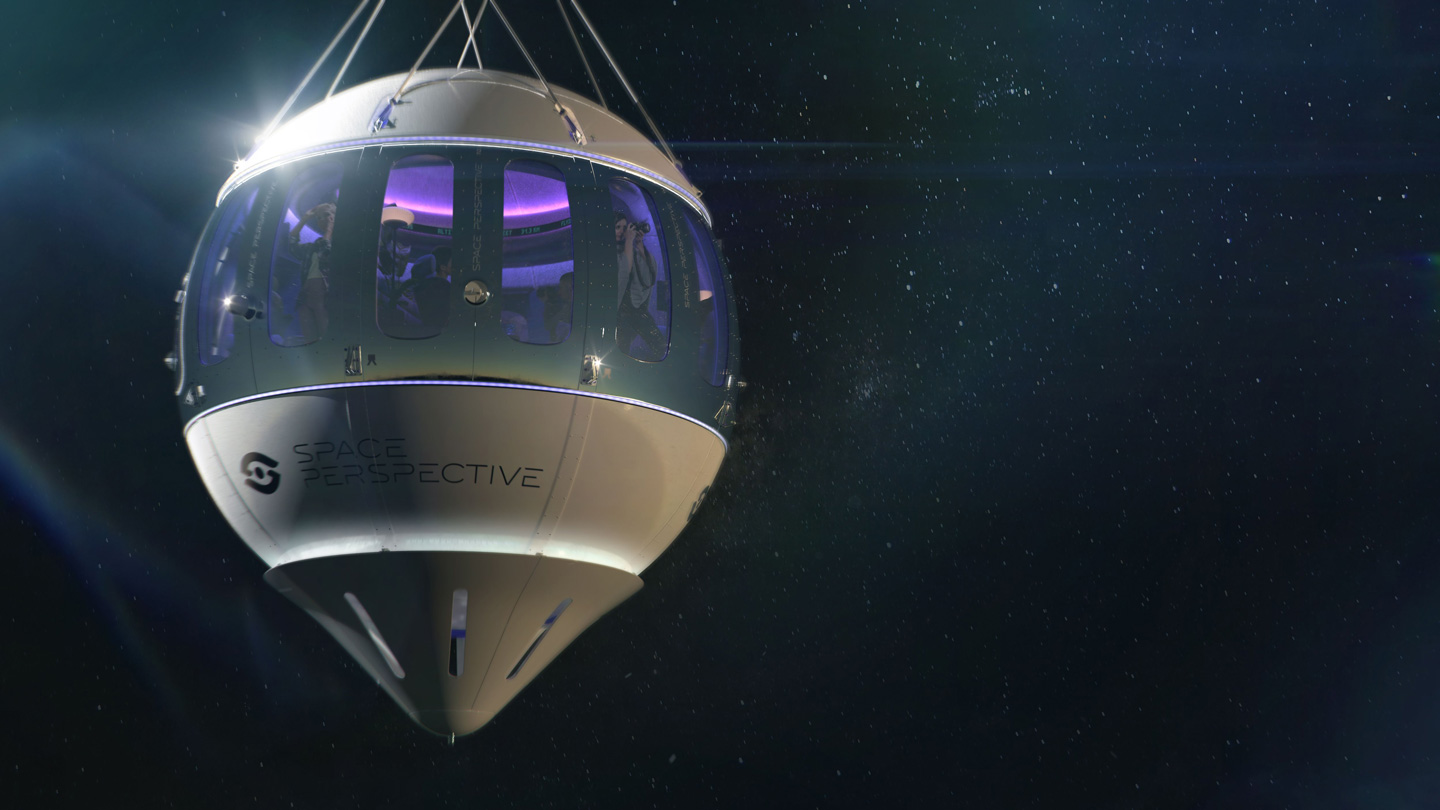 "Big rockets, bold visions...seems like easy examples to make."
Too true. So have a look at how CesiumAstro has turned its products into immaculate 3D renders. They've breathed life into their hardware, rather than showcasing the uninspired.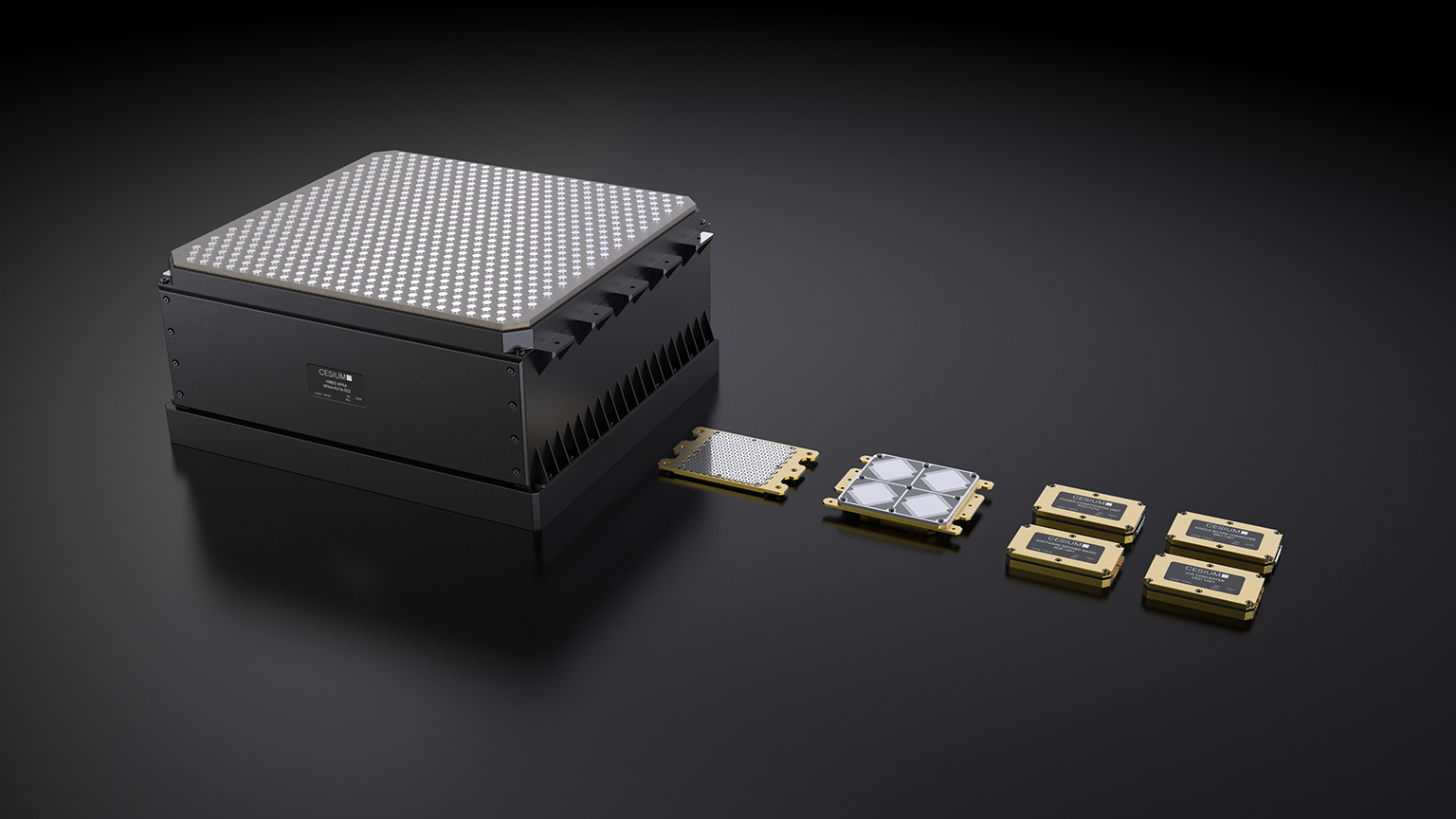 So, what are my options?
Let's take a look at a few tactics.
Build a library of good stock imagery
Contrary to expectations, for some companies this strategy could work really well. In fact, that's a tactic we employed recently for one of our clients, PowerBloom, for a quick, cost-savvy communications revamp. The key to success? Deliberation. Uncompromised art direction. Curation. Cohesion. Editing. Repetition.
Build a library of AI-generated imagery
For some sectors and businesses, this could work really well, particularly where you need inspiring imagery to help communicate the intangible. Our friends at Reply.io used it with good results.
How do you do it well? Again, the key to success is deliberation, brand vision alignment, cohesive execution and repetition. It's not a task for a junior designer. You'll need your brand and messaging foundations in place first, then working with an experienced visual strategist, art or creative director, you envision the direction and plan the mission out. Lastly, you hand over and supervise execution with designers.
The main problems to tackle, besides artistic vision, will be technical quality, cohesion and legal aspects.
Invest in bespoke brand imagery
That's the Excalibur to rule them all. Whether you choose to go all the way with 3D renderings (as we did for the hypergalactic brand imagery you see all around), real-life photography or a mix of both (check the case study of our work for Opera GX), you'll have full control, warranty of uniqueness, brand alignment and legal safety. Of course you need the right, experienced team, and time, as these projects do not happen overnight. Across two decades of our creative practice at Kizny, most often it wasn't the budgets, but time that was the limiting factor for the results we could achieve for our clients.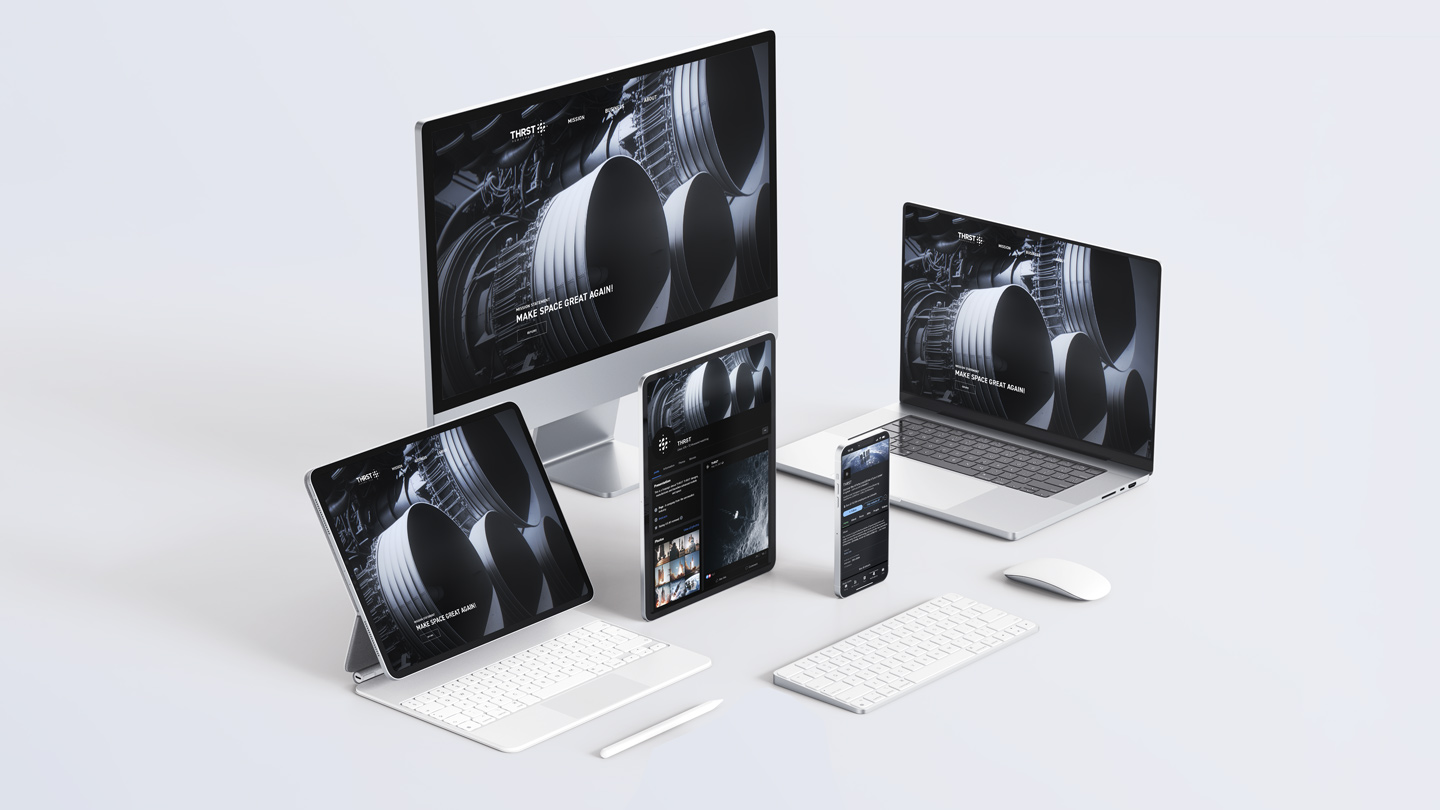 Embrace distinction
The new space sector is rapidly evolving, with innovation happening across business and technology. To keep up with this growth, new space brands need to distinguish themselves from the competition, and impactful brand imagery is no doubt one of these areas that help make a big impact.
Yes, it's challenging.
But history has always favoured the bold.
Carve out your path. Stand out. Big time.
Are you ready to be more than just a participant?
Need help? Give us a shout.
Till the next one.